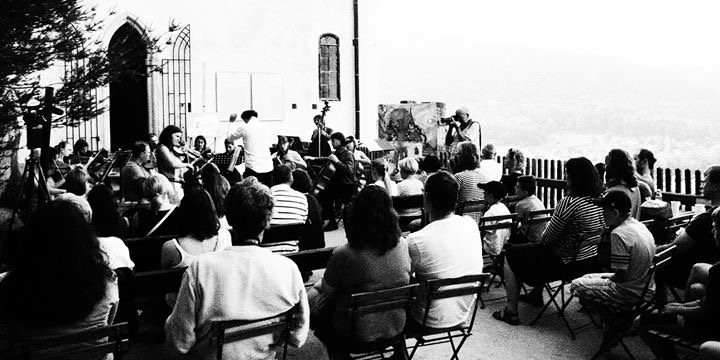 Canvas waiting for author.

Vladimír Véla starts painting collective work.

Vladimír Véla gives instructions to first group of guests.

Family group.

Planair, inspiration by landscape.

Beautiful family pictures came out.

We were painting also during the night.

Collective work of all the guests. Chapel of the rock-castle Pantheon with "ghost" of J. Jíra – a painter who used to live here.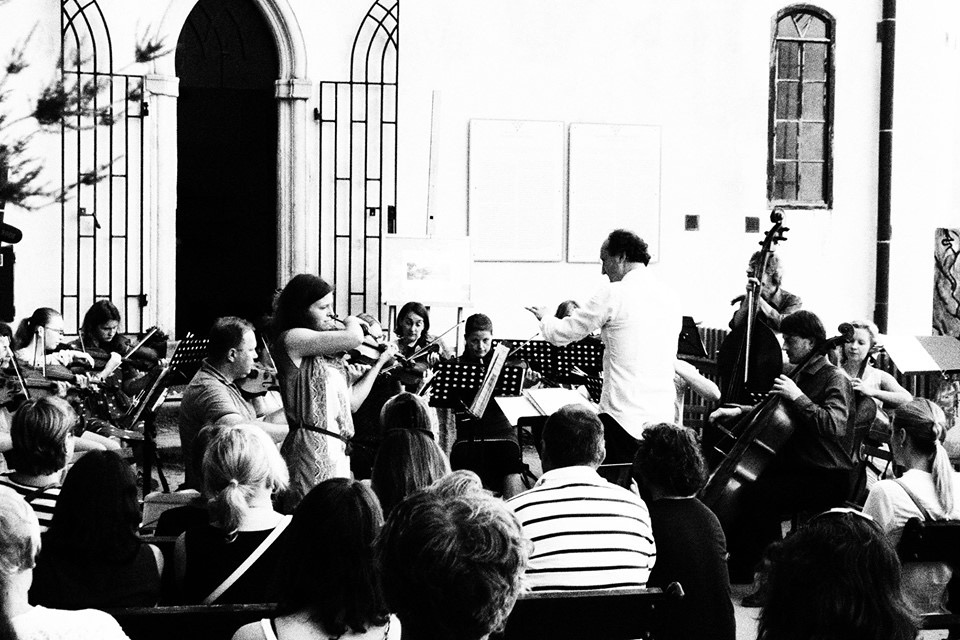 Before the concert, waiting for the last guests.

Conductor M. Hybler and TOS orchestra are opening the concert.

Violinist Jana Kubánková.

Guitar player Štěpán Matějka perormed whole Vivaldi Quitar Concerto.

Flutist Melanie Matějka played work by Czech composer K. Borovička in world premiere.

Our audience could enjoy beautiful view to the landscape during the concert.

from the left: violinist J. Kubánková, guitar player Š. Matějka, flutist Melanie Matějka

Final applause.

Our audience.